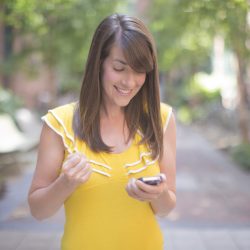 Now that you've perfected your resume, it's time to begin your job search. One of the best ways to find the ideal position is by conducting research on prospective employers BEFORE submitting your application.
Doing research on employers gives you an opportunity to be better prepared, not only for the job search, but for the interview and (hopefully!) job offer as well.
Research Advantages:
Renew your perspective.
"Employer A" is very popular and "everyone" wants to work there, but you may find in your research that it's not a good fit for you.
Narrow your focus
Find out if "Employer A" offers the type of position that will allow you to work doing what you want to do, and whether or not that position will highlight your strengths and allow you to show value.
Stand apart from the competition
When you have information about the employer, you can be better prepared to answer tough interview questions, and to comfortably ask your interviewer the right questions.
Learn the "personality" of the employer
Research how the employer provides support within the community and whether it is compatible or conflicting with your ideas. Know and understand the culture of the company.
Know the employer's reputation within the industry
We all want to work for a well-respected company. It is also wise to recognize the company's strengths and weaknesses to determine a good fit.
Be familiar with the physical work environment.
Will you have a cubicle? An office? Are there windows? How much work space will you have?
Watch our webinar recoding, "Conducting Employer Research," for resources in conducting research, and how to use your findings effectively.