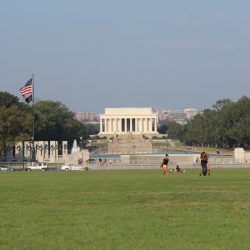 Have you considered what it's like to work for the federal government? Whether you have a military or civilian background, here are seven reasons why working for the federal government could be a fit for you.
A meaningful job. The work of government employees impacts the lives of every American, and the lives of people around the world.
Jobs for every skillset and every interest. From accounting to zoology, there is a federal government job suited to your interest and/or skillset.
Opportunities to advance within the government and increase your salary. Many agencies use development plans, working with your supervisor to plan your short- and long-term career goals.
Great benefits, including health insurance, flexible spending accounts, retirement savings plans, life insurance, child and dependent care, and generous annual leave (vacation) time.
Flexible hours and telework. The federal government is in tune with the changing needs of its workforce and the personal needs of its employees.
Training and professional development. After your formal education, you can continue to learn new skills and develop your existing skills while on-the-job.
Chances are you can find federal government work in the area where you want to work and live, including jobs outside of the United States.
Stay tuned for my next blog on how to apply for a federal government job and the hiring process.
If you'd like to know even more, watch the webinar "Secrets to Getting a Federal Government Job," presented by Trident's Center for Career Planning and Workforce Strategies.