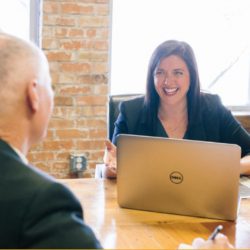 To see the advantages of earning your Master of Science in Leadership (MSL) at Trident, look first at the three Trident differentiators:
EdActive Learning Approach, which is case-based learning that enhances the students' ability to think, to learn, and to solve problems. This has been proven to be a more efficient and effective learning process for the adult learner.
Flexibility enables adult learners to excel at a manageable pace. Trident's 100% online setting, combined with no daily micromanagement, promotes a flexible learning environment.
Affordability is key to Trident's overall success for our students. We keep our tuition costs as low as possible, so the students receive an excellent education at a great value.
Dr. Peggy Swigart, Department Chair, Human Resources and Criminal Justice Administration says, "The greatest learning in the program comes from taking full advantage of the experiences presented in the assignments. Using the assignments to reflect on what is working and what is not in a team project, coaching session, negotiation exercise, or cross-cultural experience will yield the greatest growth in leadership skills."
This involves much more than "going through the motions." It means immersing oneself in the course work, using critical thinking to analyze the dynamics of a situation, applying the techniques taught in the course, and evaluating the success or failure of different leadership approaches. It means dialoguing with the professor and using feedback to sharpen vital skills. Most significantly, discussing essential leadership questions with other students in the course through the discussions is an indispensable resource for testing assumptions and growing new leadership skills.
Employers today expect applicants to be able to show skills in leadership, teamwork, communication, and problem solving as soon as they walk in the door. Trident's 100% online MSL program prepares students in these key areas.