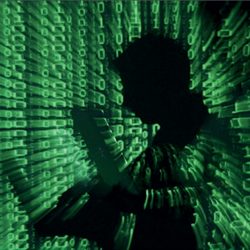 The next war will not come in the form of military tanks, ships, or bombers. The next war – bound by no physical boundaries – is called the cyber war. A greater dependency on technology is needed to win tomorrow's fight. This technology provides us and our enemy easy access across each other's borders (Gargan, 2016).  Education will play a significant part in winning a cyber war and preparing proficient cyber warriors.
The next military victories will be in cyber space. Preparedness is critical; we are witnessing a Department of Homeland Security (DHS) investment in the form of both civilian and military cyber leaders. This investment comes in the form of pursuing an extensive effort to extend its military, cyber technological, and operational superiority in the present and becoming a dominate force in the future (Pellerin, 2015). Today the DHS is focused on the following cyber technological infrastructure (Pellerin, 2015):
Learning Systems, focused on standard cyber education tools
Human-machine collaboration, the interconnection with hardware, software, and people
Human-machine combat teaming, multifunction cyber teams, advancing the latest cyber knowledge
Assisted human operations, humanity is still today the ultimate thinkers, #1 role managing the technology
Network-enabled, cyber-hardened weapons, becoming system developer and master
Why is developing and deploying this modern infrastructure managed by cyber-trained teams important?
To answer this question, we need to take a step back and accept the reality that computer advances will multiply at a rate unmatched in human advancements. The problem we experience today is the private sector advances faster than the defense industry in several areas of computer innovation.
These irregularities of computer technology allow cyber-attackers to quickly utilize technological changes to their advantage, and then the cyber-defenders cannot countermeasure at the same rate of speed. The risks introduced by cyber-attackers are monumental. In the private sector, hackers have already been able to take control of vehicles such as the latest Jeep models, hobby drones, and the U.S. electrical grid. Additionally, hackers have infiltrated the internal networks of commercial aircraft (Babcock, 2015).
More consumer products are networked now than at any other time in history. It is estimated by 2020 that there will be between 50 and 100 billion electronic devices that are networked to each other on our entire planet (Babcock, 2015).  This further underscores the increased need for education, training, and delivery experienced cyber practitioners to the civilian and military cyber teams.
The demand for well-trained professionals in cyber security, cyber technology, and cyber war functions are exploding.  The best educational solutions will come from organizations that specialize in developing and growing at the speed of technology itself. The private sector's market for Internet-based cost-effective education and training opportunities is primed to advance in the online education industry.  The private sector will reap the benefits from the online education industry (Babcock, 2015).
However, the natural fall out will also land in the lap of the folks at the DHS, where there is a great need for highly trained, and experienced cyber practitioners today, and this is clearly a win for our nation's and allies' cyber defense!
Dr. Pietro "Pete" Savo is a professor in Trident's College of Health and Human Services. He received a Doctor of Business Administration from Jones International University and is a veteran of the United States Navy.