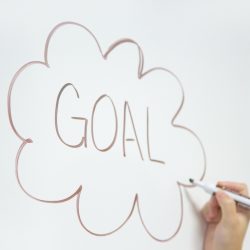 Whether you are seeking a job or you already have a job, good communication helps you to build strong relationships. Professional and effective communication opens doors to opportunities, including promotions.
With today's technology, there are many ways to communicate. Here are some methods and how to use them most effectively.
Texting
Do respond to texts from a recruiter or an employer, using professional language, and correct punctuation and grammar.
Don't initiate a communication via text to a recruiter or an employer.
Telephone
Do speak clearly when leaving a voice message. Spell your name if necessary and give your call back number slowly.
Don't call a recruiter or an employer from a location where there are distractions. Call from a place where you can be focused only on the phone call.
E-Mail
Do read the entire email from a recruiter or an employer, and reply appropriately to each point.
Don't use slang or abbreviations in your emails.
Social Media
Do make sure your profile is up-to-date and effective.
Don't bombard recruiters with messages and requests by contacting them on multiple sites.
Some Notes On Follow-Up
At the end of an interview, ask for their timeline on making a hiring decision. If they give you a date, wait until that date to follow up with an email or phone call. Generally speaking, if you are not given a date, follow up after one week.
There are more do's and don'ts for each method of communication, which are covered in "Professional Communication Etiquette": Cell Phones, Emails & Texts, Oh My!"" This webinar, presented by Tanya White-Earnest, Director of Trident's Center for Career Planning and Workforce Strategies, is available to view now.