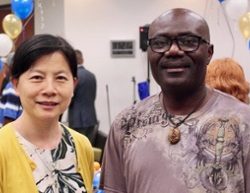 Most people who are considering a doctoral program have a long list of questions they want answered, such as the quality of faculty and the relevancy and difficulty level of the curriculum. Questions like these have clear answers that are readily available on a school's website or through conversations with a program's director.
On the other hand, answers to other questions - which often are equally important - can be a bit harder to obtain. Here are three more things aspiring doctoral students should be sure to look into.
Adapting the dissertation topic What schools do not often tell students is that dissertation topics will change - a lot. When analyzing the novelty of a study, one must keep adjusting variables and measurements to best align the study with its objective and theoretical frameworks. This is a time-consuming process and the dissertation topic one initially intends on doing will likely be changed several times to meet the needs of the dissertation requirements.
Academic support
Unlike at the bachelor's and master's levels, tutoring is structured more loosely at the doctoral level - but it is available and students should not be afraid to seek assistance. Additionally, doctoral students have access to support from their dissertation committee who provide feedback and guidance during this process. When it comes to things like research methodology or analyzing a large data set, having an expert's advice is invaluable.
There are no real breaks
Doctoral students work around the clock. Schools will often tell you that it is important to have a good work/life balance. At the doctoral level, each term will have research projects, practicum, or teaching assignments required for students. If students have personal reasons for needing a break, there is nothing wrong with that. However, as one is actively enrolled in their program, there is always work that needs to be done.
Joseph Chan is an Admissions Advisor at Trident and is currently enrolled in the Ph.D. in Educational Leadership program.