HOW TO MAKE LEARNING MATH WORK FOR YOU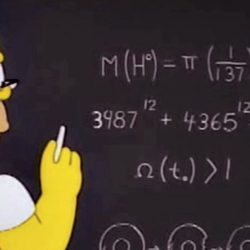 Everyone uses math on a daily basis. Whether it is for calculating the distance to get from one place to another, or it is to figure out whether a purchase makes financial sense – math plays a constant role in our lives.
Math can be challenging – especially for those who have been out of school for several years – which is why Trident offers resources to improve your quantitative skills. Trident's Math Workshop is open to all students via the Trident Learning Community (MyTLC) portal. Students can take advantage of this valuable resource immediately after receiving access to the portal.
The Trident Math Workshop is categorized into eight (8) parts:
Introduction
Domain 1: The Real Number System
Domain 2: Operations with Fractions
Domain 3: Decimals
Domain 4: Ratio and Proportions
Domain 5: Percents, Rates, and Translations
End of Workshop Assessment
References
Each section, excluding introduction and references, includes exercises and activities that enable students to improve their math skills. This Math Workshop is perfect for those who want a simple refresher, as well as those students who have always seen math as more of a challenge.
Students stand to benefit from this workshop because they're given the opportunity to understand the how and why behind the process. If a question is answered incorrectly, users are able to sharpen their analytical and critical thinking skills by looking at each step taken to arrive at the correct response.
Learning math should not be an anxiety-filled exercise that is just about figures and columns. It can be engaging and interactive, which is exactly what the workshop provides – a fun and innovative way for students to have early preparation on math.
Trident's Math Workshop gives students many different ways to understand and master basic math principles.  By continuously maximizing these resources, students are given the tools to feel more confident about math both inside and outside of the classroom.
Jospeh Chan works as an Admission Advisor at Trident, and he is currently enrolled in the Ph.D. in Educational Leadership program. Having experience in both brick-and-mortar school and online institutions, Joseph is passionate about sharing his experiences to help others achieve their educational goals. Outside of work and school, he enjoys listening to music, reading mystery novels, and writing for various publications.