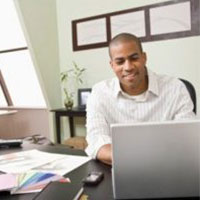 Cover letters are the best way to introduce yourself to a potential employer. For most job openings they are a necessity – and a great way to get the hiring manager to review your resume.
An effective cover letter will not just sell your skills and qualifications, but will also sell you as a person – avoid regurgitating your resume! You will want to use language that paints a vivid picture about who you are and how you will add value to the hiring organization. By talking about how you can contribute through the use of concrete examples, you'll be able to put yourself in the best position to be noticed.
The "perfect" cover letter should contain four main paragraphs:
Start out with the why – why are you writing and for what job? Be specific!
What do you bring to the table? Briefly describe your qualifications and why you stand out.
The third and most important paragraph should discuss why you want to work for this company. Be specific. Talk about what draws you to the company and why you would be a perfect fit. Learn about the company's culture and touch on that here.
Lastly, the final paragraph is your call to action. When are you available and what is the best way to reach you (cell phone, email, etc). Let the hiring manager know that you expect to speak with them.
Learn more about cover letters in our archived webinar "Cover Letters That Cover Everything," presented by Trident's Center for Career Development manager Tanya White-Earnest.
Tanya White-Earnest manages Trident's Center for Career Development. Tanya has over 20 years' experience in Workforce Education, Training and Development, HR and Career Development. Both her undergrad and grad degrees are in Education, focusing on Training and Performance Improvement. She also has extensive experience working with transitioning military members and was a certified Transition Assistance Program Facilitator.