MEET REGIONAL MANAGER & VETERAN AL RIGUAL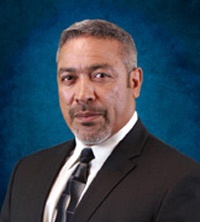 Arcadio "Al" Rigual is one of Trident's Regional Managers of Strategic Military and Community Relations, serving the South Western region of the United States. His home area includes the states of California, Nevada, Arizona, Utah, Washington, Alaska, Montana, Hawaii, and Idaho.
Rigual joined Trident in 2013, and prior to that he served in the U.S. Army for over 20 years. He was stationed in several bases across the U.S. and Europe, holding several positions during his years of service.  After transitioning, he was a high school teacher for eight years, instructing students in a variety of subjects including leadership, physical education, history, and organizational management.
He's also spent a great deal of time counseling individuals on their careers, education, and the military, which intersects perfectly with his current role as Regional Manager. He loves to meet people and talk about about how they can achieve their career goals, especially when it comes to the importance of earning a degree while on active duty.
Rigual, who earned a Bachelor of Science in Business along with a teaching credential while serving, understands this well. He credits advice he received from a number of contacts in the military for giving him the motivation to finish his degree.
Although it was a challenge, according to Rigual, he "buckled down and worked hard to finish" because he knew that it was important for his future after the Army. For transitioning military members of all branches, his advice is simple: "It's a competition out there. You need to separate yourself from everyone else, and the best way to do that is through completing your degree."