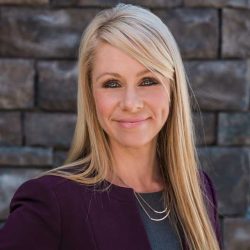 November is a very meaningful month for my family and I. For starters, my family heritage is one built upon answering the nation's call to serve. Knowing I could go back as far as the Civil War, for the sake of this writing, I will start with my grandfathers, both who answered the call to serve in Vietnam and ultimately returned to the U.S. to fight (in a much different way) for the country they loved.
Their servant-leader passion alone served to reinforce a family lineage to be servant-leader focused, even in a day and age when doing so was not considered virtuous, let alone popular. My grandfathers, amongst countless Vietnam veteran brothers and sisters, with limited access to support resources, leaned on one another and continued to strive to serve and further promote the higher ideals of servant-leadership. Without fanfare or accolades, whether willingly or begrudgingly, their sacrifices, too numerous to count, were tallied against and ever-growing outcry manifest in riots and protest nationwide.
Fast forward now 40 plus years, the example set by my grandfathers continues to resonate in the spirit and intent of their servant-leader illustrated lives. As I sit here and type this very article, I am reminded of the love and sacrifices made by the entire family and I am deeply humbled. For each generation has contributed to the greater good and has left a legacy to be further carried in the generations to come.
As I intentionally set aside time this week to thank each member of my family for their military service, I also thank them for their unwavering love and the torch they continue to carry through servant-leader support of our non-profit organization, Centurion Military Alliance. Though we have all shed our uniform, we have not shirked our oath nor skirted our responsibilities to continue mentoring, guiding, and stewarding our brothers and sisters in transition. Which leads to why I'm beyond thankful…
From Veteran's Day to Thanksgiving, I believe this month is one that presents a somber reminder to look around and be thankful for all we have been given. Despite the challenges, we live in the greatest nation - a nation that represents strength, encouragement, and fosters unity. A country that stands its ground, protects those who cannot protect themselves, allows all a voice, and champions the more noble causes for the betterment of all humanity.
As a veteran, I'm thankful for all of the benefits I've received. I'm thankful that I have been able to pursue educational pathways in order to become vocationally proficient and that I've been greeted by a nation that has thanked me and provided me a platform to rise within the civilian sector. Our growth becomes our legacy - and I'm thankful for my family that has armed me with the tools so that I may serve others and ultimately… leave a legacy.
With respect, honor, and gratitude - thank you to our nation's heroes - our veterans! I'm thankful for all who have served, and I'm thankful Veterans Day is the same month as Thanksgiving. Remember to be thankful as you look around, during this month dedicated to thanks!
Chaunte Hall, a 15-year military veteran, is CEO of Centurion Military Alliance, an organization that helps active duty and veteran men and women address the challenges related to successfully reintegrating from the military to civilian life. She is a current student in Trident's Doctor of Business Administration program.