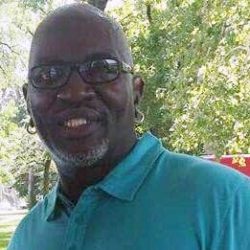 My name is Henri Harper and I am a 60-year-old male who works in law enforcement with a youth directive. I have been extremely successful in my career; however, I have always admired those who have obtained their college degree. I have always been hesitant to take college classes because I was not successful in high school and I always had trouble with writing. I have three children, two of whom are college graduates, and one that is attending college now. I have always pushed my children and the youth I work with to pursue a higher education.
I had been looking into online schools and considered taking some online classes. I was still nervous because I didn't know what to expect. I have done a lot with my life, however, obtaining my degree is one thing I wanted to do for myself. I want to be able to tell my grandchildren and the youth I work with that it's never too late to obtain your degree because if I can do it there should be no excuse for anyone else.
My journey started with Trident in 2015. I took a couple of classes, panicked, and then dropped out. Thankfully, Trident allowed me to return in 2017. I researched a lot of online schools, but I chose Trident because of the exceptional professors. In each class that I took, the professors never allowed me to fail and they were patient and understanding. The professors had high expectations for me and always demanded my best. I can't say enough about Trident who has treated me like a person and not an anonymous student. I never thought I could take college classes. If I struggle I will keep pushing because this is the one thing I need to do for myself and with the continued support of Trident and my professors, I now believe I can succeed in college.
While this may be what professors do, it takes skill and love of what they do to bring the best out of each and every student. I am forever grateful that they stuck with me and held me accountable because it helped me to realize that I had this talent in me all along. Thank you to Trident - the best online school available.
Mr. Henri Harper is a graduate of Trident's Bachelor of Science in Business Administration program. This blog originated as a thank you note sent to a faculty member and Teaching Excellence Award winner Dr. Cynthia Keifer. Harper is a community service officer for the Iowa City Police Department and was inducted into the Iowa African American Hall of Fame in 2016.