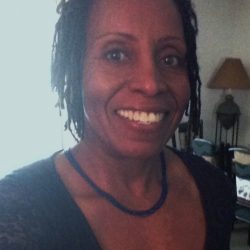 Josie Miller is a 2016 graduate of Trident's Master of Science in Health Sciences program, as well as the winner of a 2016 Council of College and Military Educators (CCME) scholarship. Miller currently volunteers as a public health liaison and a mentor for an at-risk youth program in Port Orchard, WA.
Trident: How did your experience at Trident allow you to focus on and develop your career?
Josie Miller: While attending Trident I was afforded the opportunity as a student representative to volunteer 12.5-hours of public health service for the Seattle/King County (SKC) Clinic in October 2015. According to the SKC Team, a total of 4,010 patients (majority of which were homeless or from low income households) received over $3 million in health and dental care services. Although I am familiar and have previous experience with community outreach programs, working as a volunteer for the SKC event presented network opportunities with fellow public health peers, as well as introductions to a variety of professional disciplines for future community health resources and opportunities.
Trident: Do you feel that your time as a student at Trident prepared you for current professional role?
JM: Attending Trident was beneficial while preparing for my transition into the civilian workforce, specifically while working as a volunteer public health liaison and mentor. The public health program gave me a bit more insight with how non-military entities involved in community health delivered population health initiatives and policies. For example, Public Health Law was challenging but an extremely fun course, and provided an opportunity to conduct in-depth research on how public health mandates are regulated at the federal, state, and local government level.
Trident: How was your experience as a military student?
JM: Trident has always been supportive throughout my naval career, especially when I earned my bachelor's degree in 2004 while on back-to-back deployments. In fact, Trident enhanced my capability as a public health professional by combining its advanced academic studies with my military experience.
Trident: Who are some of the professors who left a positive impression on you?
JM: That is a tough question, because in my honest opinion each course encounter regardless of the challenges resulted with a positive impression. However, I will say that Dr. Angela Hegamin, Dr. Gayl Anglin and Dr. Mills were instrumental with keeping me on my toes throughout my educational endeavor. Each professor shared their professional knowledge, guidance, and experience which enriched my learning experience immensely.
In fact, Dr. Hegamin and Dr. Anglin were very supportive in my pursuit to compete for the CCME Scholarship. Their letters of recommendation were an important part of the selection process, helping me to win the award. Thus, to each of my professors from day one as a Trident student until now "thank you" for your time, patience, guidance, and support throughout my tenure as it is sincerely appreciated!