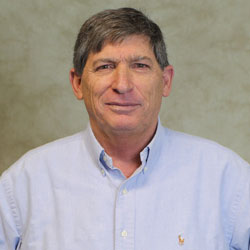 June 29, 2016 – Cypress, CA – Trident University International (Trident) has named Dr. Mickey Shachar Dean of the College of Health and Human Services (CHHS), effective May 31, 2016. Dr. Shachar previously served as a Program Director in the CHHS, overseeing the Master of Science in Health Administration, Master of Science in Homeland Security, Bachelor of Science in Homeland Security, and Master of Science in Emergency and Disaster Management degree programs.
In this new role, Dr. Shachar's goals include improving the overall student academic experience and leading the college to be recognized as a center of excellence in the fields of public health, health administration, and homeland security, as well as to provide graduates with the skills and knowledge necessary to attain gainful employment in their fields of study.
Dr. Shachar joined Trident in 2001 as a professor in the College of Business Administration (now Glenn R. Jones School of Business) from 2001-2002 and the College of Education and College of Health and Human Services from 2003-2016. He earned the first Trident Board of Trustees Award for Faculty in 2013. Additionally, Dr. Shachar earned a Ph.D. in Business Administration from Trident in 2002.
As our new Dean of the College of Health and Human Services, Dr. Shachar's passion and dedication to teaching will lead to an improved student experience.
Travis Allen, President & CEO
Dr. Shachar's research has been published in multiple peer-reviewed journals, including The Journal of Online Learning and Teaching and The Journal of Allied Health. His research interests include online education and promoting the use of meta-analytic research methods.
Trident, a 100% online university that has been in operation since 1998, is regionally accredited by the WASC Senior College and University Commission (WSCUC). Active duty military, veterans, National Guard, and military dependents make up 79% of the University's student population, and Trident is proud to employ many veterans at its faculty, staff, and management levels. Of Trident's 28,000 alumni, more than 27,000 have a military affiliation.
About Trident University 
Founded in 1998, Trident University International (Trident) is a leading online post-secondary university serving adult learners. Trident developed the Trident Learning Model, which employs case-based learning in an online setting to teach real-world relevant critical thinking skills to enhance student's lives and careers. Trident offers high-quality bachelors, masters, and doctoral degree programs, led by a qualified faculty team, over 80% of whom have doctoral degrees. Visit www.trident.edu, Trident's Facebook page, or call at to learn more about Trident's wide range of program offerings.