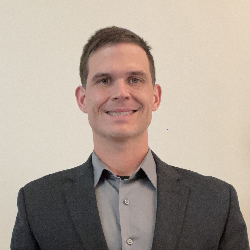 Full-time Faculty of Doctoral Studies
Dr. Adam Fullerton is full-time faculty in the Research and Doctoral Studies Division at Trident University International. Dr. Fullerton has instructed in online forums for the past seven years, and also has experience instructing in a traditional classroom setting with adult learners. Prior to joining Trident, Dr. Fullerton was a dissertation coordinator at the American College of Education, where he focused on research methodology and design.
Dr. Fullerton is also a Major in the Marine Corps Reserve, having enlisted in 2006 and commissioned in 2012. By MOS, he is a Logistics Officer, but also holds two additional military occupational specialties, one as a Civil Affairs Officer and the other as an Information Operations Officer. Dr. Fullerton has a Ph.D. in Education Studies focused on Higher Education Administration from the University of Nebraska, and also a Master's in Government from Harvard University. He has been published and presented multiple times on topics generally focused on adult learners, student veterans, or continuing professional development programs.