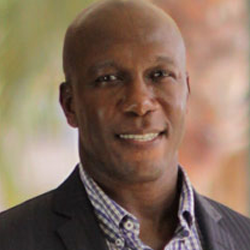 Trident University International Graduate
Class of 2010
I am proud to be a Trident alumnus, having earned my Bachelor of Science in Business Administration in 2010. My career since then has been varied and remarkable. I climbed to the rank of Command Sergeant Major in the U.S. Army, earned an MBA from the prestigious Booth School of Business at The University of Chicago, and am now the President and CEO of the Student Veterans of America, based in Washington, D.C.
During my distinguished military career, I earned more than 39 awards recognizing my professional skills and valuable contributions in multiple units. I have held leadership positions in Artillery, Special Operations, and Recruiting, and graduated from every enlisted leadership course offered by the Army. I have been recognized for my actions during combat, including the Order of Saint Barbara, the Glen E. Morrell Medallion, and the Meritorious Service Medal (6th award), and have served in more than 12 countries around the world.
Trident University represented the foundation of my success and it was the infrastructure that allowed me to be catapulted to where I am now. D. Wayne Robinson
In addition to my military experience, I was a partner and head of New Business Development at Drexel Hamilton Investment Partners. My financial knowledge and ability to communicate with investors played a key role in the rapid growth of the firm during my time there.
While pursuing my MBA, I was part of a team that won the Global New Venture Challenge, a top international business competition. I also attended New York University to broaden my knowledge of investment banking, and I am a graduate of Wall Street Warfighters, a program that helps high-potential veterans of the U.S. Armed Forces transition into finance roles. I hold FINRA Series 7 and 66 licenses, as well as a Black Belt Lean Six Sigma certification.
I had the honor of delivering the commencement address at Trident University's 2014 Graduation. It was a proud moment for me to be able to share my experiences and insights with the next generation of graduates.
Education History
MBA - The University of Chicago
Bachelor of Science in Business Administration - Trident University International (2010)