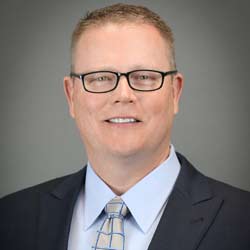 National Director of Strategic Alliances
Mark, a 29 year veteran of the US Army; served 8 years in the Active Army, 4 years as a traditional National Guardsman, and the remaining 17 years as an Active Duty Guardsman in the Texas National Guard. He held every leadership position from Fire Team Leader, Squad Leader, Platoon Sergeant, First Sergeant, Sergeant Major, and Command Sergeant Major. He served at the BN, BDE, and ended his career as the State Command Senior Enlisted Leader for Texas Army and Air National Guard. His experience includes stints in Nuclear Biological and Chemical Operations, Armor, Infantry, and Recruiting and Retention. His combat experiences include Operations Desert Shield/Storm, Iraqi Freedom, and Enduring Freedom as well as numerous state deployments for natural disasters and humanitarian support. He is a life member of the Sergeant Morales Club, known best for the care and training of Soldiers and their families. He has served on several Boards of Directors including the Texas National Guard Family Support Foundation as well as the National Guard Association of Texas.
Mark has been a lifelong learner and believes that it's never too late to continue the education process. His BS took a little over 20 years to complete after high school while working full time to support his family. "Higher education has opened numerous doors for me and gives me a competitive advantage in the workforce".
The pursuit of learning is the essence of thriving in life; Education the great equalizer. Mark A. Weedon
Military Status
Status: Veteran
Branch: U.S. Army
Years: 29
Education History
M.S. in Human Relations - Amridge University (in progress)
B.S. in Business Administration - Franklin University (2010)
AAS - Central Texas College (1994)
DiSC Behavior Styles Certified Trainer; Myers Briggs Certified Trainer
Associations
Lean Six Sigma Process Improvement Team Member