Partnerships That Lead to Educational Solutions
Why partner with Trident University? Because we're focused on offering educational solutions based on your needs and goals, whether that's creating customized certificates, single or modularized courses, or cohorts. A better-educated workforce leads to higher retention.
Trident offers:
Academic excellence — the unique Trident Learning Model (TLM) is built on a strong foundation of student success through the development of critical thinking and problem solving skills
Extensive programs — more than 20 degrees and over 80 concentrations at the bachelors, masters, and doctoral levels
Flexibility—our courses and library resources are 100% online, meeting the needs of our learners' busy schedules
Affordability—significant tuition savings available for those who qualify
We partner with: Military, Corporate, Government, and Community Colleges.
Trident is pleased to partner with numerous organizations to support their learning and development needs. These partnerships not only offer partner's superior tuition savings, but also provide strategic educational solutions that ensure employees, members and families are able to reach their academic goals. Here are just a few of the organizations Trident has partnered with:
7 Eleven
ADP
Alaska Airlines
American Cancer Society
American Family Insurance
AT&T
Athens Services
Atlantic Coast District Dental Association
Avis Budget Group
BenefitHub
Benesyst
Caleres
Cancer Treatment Centers of America
CareerBuilder
Carle Foundation Hospital
Centurion Military Alliance
Citrix
City of Ocala
Civil Service Institute of Somaliland
Columbia Southern University
DaVita HealthCare Partners
Edcor
El Al Israel Airlines Ltd
Erlanger Health System
Federal Bureau of Investigation National Academy Associates
Fidelis Solutions, L.L.C.
GP Strategies
Holland America Group
International Law Enforcement Educators and Trainers Association
International Scholarship and Tuition Services, Inc.
Janus Capital Group
Los Angeles Sheriff's Department University
Lowcountry Regional Emergency Medical Services Council
Macy's
ManTech International Corporation
Metropolitan Water District of Southern California
National Association of Women MBAs
National College Counseling Center
National Sheriff's Association
National Volunteer Fire Council
Nationwide Insurance
Northern Trust
Presence Health
Progressive Insurance
Scholarship America
Synergy HomeCare
Teck Resources Inc.
Telerx and C3i Healthcare Connections
The Hartford
The Institutes
The Walt Disney Company
Toro
United Airlines
United Health Group
United Parcel Service
USAF Military Training Instructor Association
Utah Peace Officers Association
Xerox
Yakima Valley Memorial Hospital
Zions First National Bank
Personalized Touch
Your Partnership Support Team is dedicated to:
Strategizing with you to develop initiatives to meet your education, training, and development needs
Spreading the word to your employees and their families, through events, meetings, and webinars
Coordinating reporting, marketing, and student needs
Supporting you on an organizational level with everything from sourcing to hiring, to being a professional development resource for your employees and their families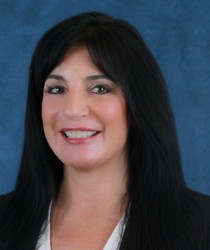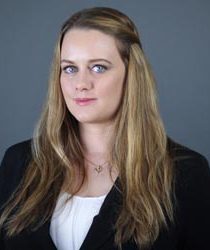 History of Excellence
Trident University has a history of excellence and leadership. Since 1998, we have provided online education, producing more than 30,000 graduates.  Trident is committed to compliance with the U.S. Department of Education and WASC Senior College and University Commission accreditation requirements.
Complete this form and a Trident University Admissions Advisor will contact you within 1 business day.