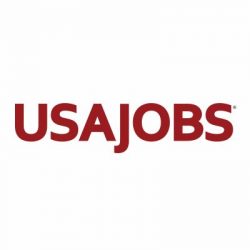 Once you've submitted your application, the waiting game begins. If you've done everything right up to this point, you have a good shot at advancing in the review process.
This is what you can expect after you submit your application on USAJOBS. Good luck, and hopefully you make it through all four steps!
Application review - The agency you've applied to begins the review process when the job announcement closes. They will review your application to make sure you're eligible and meet the qualifications for the position. From here, they will place applicants into quality categories. Those placed in the highest category are sent to the hiring official. The application status of these applicants will change to "Referred." All other applicants (not being considered) will see a "Not Referred" status.
Interview - The hiring official will review the "highest qualified" applications and select the applicants to interview based on agency policy. The hiring agency will contact applicants directly to schedule interviews. The interview can be a panel, in-person, video, or phone interview and there may be more than one interview round.

For example, an applicant may have a phone interview and then an in-person interview. It may take some time for an interview to be scheduled depending on the number of applicants being interviewed.
Agency selects candidates - After all interviews are completed, the agency will select a candidate(s) and contact them to start the job offer process. For those not selected, the hiring agency will update their application status to "Not Selected."
Job offer - The hiring agency will extend a tentative job offer that is contingent upon the candidate passing a background investigation. This investigation will begin once the tentative offer is accepted. Additional security checks may be needed for a higher-level clearance. The job offer is final when the background investigation and any additional security checks are successfully completed. The hiring agency will contact the candidate(s) directly to set up a start date.
There's a lot more to learn on this subject - check out our webinar "Secrets to Getting a Federal Government Job," presented by Trident's Center for Career Planning and Workforce Strategies.
Read the two other blogs in this series - "4 Tips for Applying For a Federal Government Job" and "5 Things You Need to Know About Submitting Your Resume on USAJOBS."