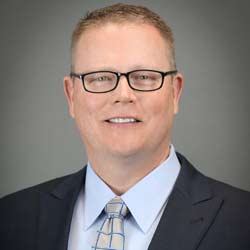 In the REINS of transition, we've discussed the Resume and your Education. The third concept to take hold of in the REINS (Resume, Education, Interview, Networking, and Service) of transition discussion is the Interview.
I was considering transitioning to retirement a few years ago and felt I was prepared for an interview with a company who flew me out to Tennessee for the interview. I used to teach interview skills to high school students, so I was pretty sure I knew what I was doing.
I really was doing well during the interview and felt the three-member panel eating out of my hands. I was a CSM at the time, and the board panel was a 2LT and two retired Army Master Sergeants. The final question of the interview was "what is your expected salary?" I was not prepared for this question.
I told them that my salary was public information, then commenced to insult them by stating that I didn't want to work for a company that intended to supplement my retirement pay with a half salary to keep me at my current rate, but instead wanted to be paid what I was worth on the open market. Needless to say, my worth on the open market was zero to them at that point, because the position was a set salary range (like most civilian positions), and I knew the range. It was the most humiliating response (for all of us) I could have come up with and I am still embarrassed about it today.
The point of the story is PREPARE and PRACTICE. Here are some difficult questions that may come up during your interview and how best to answer those questions.
What do you know about our company?
Research the organization you're going to interview with, know what they do, how they do it, and know their vision, mission, and values.
Tell me about yourself
Describe your strengths and weaknesses, and how you overcome your weaknesses.
What are your salary expectations?
Know the salary range of the position for which you are applying, and stay within that range. The more experience and knowledge you have in that specific role, the higher you can go within the salary range.
Be prepared for these questions and practice answering them with someone who will be honest with you. There is no magical interview formula, but these key points should help you navigate the waters of the interview. See you next month when we'll talk about Networking.
Mark A. Weedon is Trident's National Director of Strategic Alliances and a 29-year military veteran. An avid learner, Mark holds a Bachelor of Science in Business Administration and is currently working on a Master of Science in Human Relations. Learning more about Trident's resources for veterans and active duty military members. Access past installments of this series: Part 1 | Part 2 | Part 3