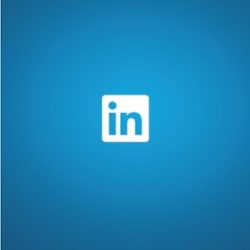 In November, Trident's Career Advising & Development Center presented their third webinar on LinkedIn, "LinkedIn or Left Out 3: Profile Review & Workshop." Like our other two sessions on LinkedIn I led the presentation, but this time CADC Manager Tanya White-Earnest and I agreed to make this a much more "hands on" affair.
This was the right call, as I had the opportunity to work directly with students both before and during the webinar to help them improve their LinkedIn profiles.
This is the second part of the key takeaways from this webinar. Here's the first part, in case you missed it:
Know what networks you have
This takeaway could take up an entire blog post by itself – maybe even more than one. The personal networks you have on LinkedIn can be very powerful – and should continue to strengthen and diversify as you add connections. Your 1st connections are those people who you know that you are directly connected to, while your 2nd connections are those who are connected to your connections, but not to you. Your vast list of 3rd connections are people who are connected to your 2nd connections, but not to any of your 1st connections and sometimes only one of your 2nd
In addition, don't forget about two other networks: your alumni network and those people who are in groups with you. All five of these networks can be important to you as you navigate your career, from helping you with skills to mentoring to finding a new job.
Keyword optimize your profile:
The descriptions of each of your professional roles should be succinct while effectively describing how you add value during your time in that position. These descriptions provide you with the perfect opportunity to attract visitors to your profile. By looking at a few descriptions of jobs in your field, you"ll be able to figure out what "keywords" are referenced the most in your industry.
These keywords often relate to skills that recruiters are looking for from new hires. Adding keywords to your profile can help to create a breadcrumb trail to your profile and allow those searching for new talent to find you much easier. For example, a description like, "Directed the successful implementation of a content management strategy that led to a 15% increase in year-over-year sales in FY 2015," effectively uses keywords that are searched by marketing recruiters.
Daniel Sloan's digital marketing expertise goes back more than a decade, starting out in the music industry where he oversaw public relations, social media, artist management, and radio promotion. He earned his MBA from the University of California, Irvine, focusing on marketing and international business. In his current role at Trident he drives the content management strategy, handling public relations, webinars, social media, and blogging.