Student Success and Assistance
Service to assist your academic journey
Adrienne, Accounts Receivable Supervisor
Doctoral Student Resources
A Community of Dedicated Life-Long Learners
As a community-focused and student-oriented institution, we make every effort to make resources available that will promote student success and assistance. Be sure to view our wide range of student services to decide which will assist you in your academic endeavors.
Stay Connected
April 14, 2022 – Chandler, AZ – Dr. John Sinclair, a graduate of Trident University International's (Trident) Ph.D. in Business Administration program, has published the book The Secret to Trading the Open. Always fascinated by business, Dr. Sinclair formed Positive Trends Research, a company that educates professionals involved in the financial markets. A project built

Doctoral Positioning System (DPS)
---
Designed to help doctoral students follow their progress, Trident's Doctoral Positioning System (DPS) allows students to track the completion of tasks and milestones that are required to obtain their doctorate and provides a single place to submit and store documents and track completed tasks.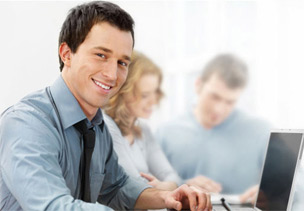 Student Gateway
The Student Gateway provides links to the most used resources for prospective doctoral students.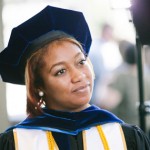 Doctoral FAQ's
Answers to all your question about becoming a doctoral student at Trident University.
To date, Trident University does not offer scholarships or fellowships for doctoral students. However, we have written recommendations for students supporting scholarships or fellowships that may apply to doctoral studies.
There are several types of students who enroll into the Ed.D. program: elementary or secondary administrators or teachers, post-secondary administrator or professional staff, or employees who work in non-traditional educational settings.
---
There are several types of students who enroll into the Ph.D. program: people who want to teach at a University, people who will receive a promotion at work if they earn a doctoral degree, consultants who would like to have a doctorate degree to expend their job opportunities, and individuals who want to further their skills in research.
The Ed.D. and Ph.D. EL are generally designed to prepare students for academic careers, either in leadership positions or research or both. The Ed.D. degree is based on research in addition to its application in professional practice and provides an outstanding alternative to traditional research-based Ph.D. programs. The Ed.D. program is designed for practicing professionals, who already have established themselves as leaders in their field. The Ed.D. program emphasizes the completion of research that is practitioner-oriented, students develop the skills necessary to lead and implement improvements at their work site through the application of their findings. The Ph.D. program emphasizes the development of educational theory through research that generates new, or reformulates existing, knowledge.is a traditional research-based degree, which also will help to establish students as leaders in the fields of education. A student who may want to pursue a more traditional academic career path (teaching and research within higher education) should choose a Ph.D. program.
---
The DBA and Ph.D. BA are generally designed to prepare students for academic careers, either in teaching or research or both. Both entail rigorous courses of study with a heavy emphasis on research. The main difference between the two degrees is the DBA focuses on the application of theory and the Ph.D. BA focuses on the development of new theory in business fields.
All Ed.D. and DBA students will complete a doctoral study. The completed study is published at ProQuest.
---
Trident highly recommends that you publish your Ph.D. dissertation in peer-reviewed journals and/or conferences; although you are not required to. Sometimes there are cases where students want to publish their work but due to propriety issues they are not allowed to. While these cases are relatively rare, we recommend that you find out if there are any limitations on publication once you start your research.
Trident University International Career Services Center provides assistance in career planning, job search, self-assessment, and career transition/advancement assistance to enable our diverse student body to employ the skills and knowledge gained through the education experience at Trident University.
The Ed.D. degree prepares graduates for administrative positions in education and human services field, such as higher education administrators, community college leaders, superintendent of schools, human resource directors, and/or principals.
---
Students who obtain a Ph.D. in Business Administration could market themselves to universities, consultation agencies/institutions, and many careers that require high-level education.
---
Students who obtain a Ph.D. in Educational Leadership could pursue careers such as: adjunct faculty or full time faculty at a college/university, teachers or administrative positions in PK-12, government sector, or educational training centers.
---
Students completing the Ph.D. in Health Sciences program are more likely to be accepted to a faculty position at the university level or accept a position that requires research skills and a fairly strong understanding of data analysis.
Trident offers a program that is 100% online and does not require residency. Most of our students are full-time working professionals who need flexibility to work on their doctoral degree simultaneously.
Trident's Ph.D. program is the first 100% online Ph.D. program that is accredited by WASC (Western Association of Schools and Colleges), a institutional accreditation that is shared with other Universities such as Stanford and UCLA. A Ph.D. is the highest academic degree you can earn. You want to make sure you are attending a credible and respected school as you work towards that degree.
We are proud of our faculty. We select highly-qualified, devoted professors to offer the highest level of quality education. Our students' success is of the utmost importance, which is why we strive to provide compassionate commitment and academic excellence.
We provide unparalleled access. Our virtual library allows access to a large variety of journals, website links, electronic books and several business targeted databases.