If you've been thinking about completing your Ed.D. or your Ph.D. in education online, now may be just the right time to consider the Ed.D. or Ph.D. in Educational Leadership program at Trident University. While they are not teacher/administrator certification/credentialing programs, the doctoral degrees offered by Trident help prepare students for the rapidly changing education landscape, where school systems from early elementary all the way through post-graduate are changing the way learning is viewed and how it's delivered. In the article "5 Big Ways Education Will Change by 2020" by Samantha Cole on the Fast Company website, the author cites many changes that will likely be seen in the field of education by 2020.
First of all, Cole indicates that student interactions with others will take place remotely with other students, teachers, and field leaders. The internet makes it far easier for students to expand beyond the brick-and-mortar classroom and experience the world at large. For this reason, Cole says that skilled teachers will be as important as ever.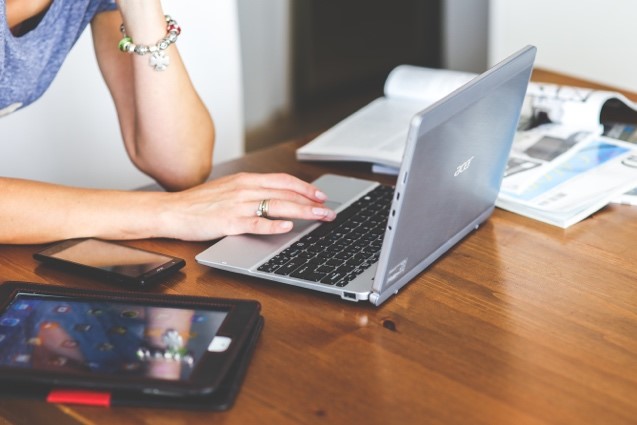 Cole also offers that how education, graduation, and the diploma itself are viewed is changing as well, and how moving away from traditional learning to a more solution-based way of thinking will be at the forefront. She also offered that students will have more of a voice and that the educational environment will shift toward a cooperative scenario, where parents, students, and educators become partners in education.
Ultimately, Cole says that these factors will force both educators and institutions to adapt. With new ideas about how people learn and how to most effectively teach and lead, there is a greater need than ever before for high-level thinkers in the field of education. At Trident, we are proud of our doctoral programs that are specially tailored to allow you to earn your Ed.D. or Ph.D. in education online so that you will be ready for this brave new world in the educational field.
Those who choose to earn their Ed.D. in education online are generally current or emerging leaders in both traditional and non-traditional learning environments that are ready to progress in their professional development.
There are many reasons why there's no better time than the present to pursue your Ed.D. or Ph.D. in education online.
When you choose Trident for your Ed.D. in education, you'll:
Learn to positively transform educational settings through exceptional leadership.
Apply theories and models that contribute to positive organizational culture.
Strategically build relations and coalitions to improve the quality of education.
Be a member of, and network with, a community of online scholars.
Combine research and professional practice knowledge to develop best practices and influence policy.
By choosing Trident for your Ph.D. in education online, you can:
Prepare for research, leadership in teaching, school administration or consulting in your professional field.
Develop subject matter expertise.
Practice innovative research methods.
Join an engaging online learning community in the Trident Learning Community (TLC).
Collaborate with dedicated faculty who guide you through coursework, qualifying exam, and dissertation study.
When you choose Trident, you're choosing a 100% online program that is specifically geared toward the adult learner. By pursuing our Ed.D. and Ph.D. in education online, you'll be able to stay on track with your career and find time for your other responsibilities, like your family and your home. We provide you with support, easy access to course materials, and an experienced, outstanding team of faculty members dedicated to student success.
Our online doctoral faculty helps build their expertise through careers in the corporate world, academic research, and exceptional online learning experiences. Many faculty members strive to produce high-level academic research as leaders in their fields while attentively mentoring our online doctoral students to produce the academic leaders of tomorrow.
A Ph.D. in education online from Trident can help you reach your goals of achieving your doctorate degree in a flexible setting. Our entire faculty and staff is dedicated to creating an environment of academic excellence and compassionate commitment for all students attending.
To learn more about the Trident experience, and how you can earn an Ed.D. or Ph.D. in education online with us, please feel free to browse our website. Or, you can request information online or call us toll-free at 800-579-3197.