When you make the decision to pursue your doctoral degree, you likely will explore different programs at both traditional and online universities. For many people, the pursuit of a doctoral degree occurs later in life – most students have a family, a career, and many other life responsibilities. The good news is an online doctoral program offers many benefits to the adult student.
The 4 C's – career, convenience, cost-effectiveness, and challenging coursework – are all benefits to choosing an online doctoral program.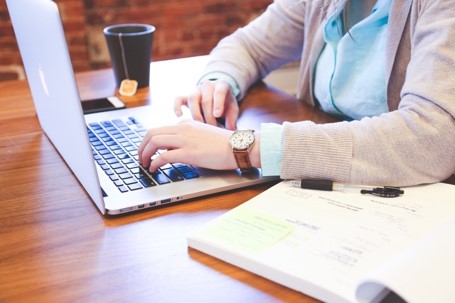 Career: Many doctoral students already have an established career and are working full-time. Often, attending a brick-and-mortar university means you'll have to put your career on hold. By earning your doctoral degree online, you have the ability to complete your coursework without interfering with your job – so you're able to continue on your career path while in pursuit of your degree.
Convenience: Online doctoral programs provide the convenience and flexibility adult learners need. You can still attend your child's school programs, take a family vacation, attend important work events, and more. That's because you have the flexibility to work on your degree requirements from the convenience of your home, your library, your local coffee shop – anywhere you can get online is your classroom!
Cost-effectiveness: Choosing to pursue your doctoral degree online can also help you save money. When you attend a traditional university, you have many additional expenses that you simply won't have when you attend an online doctoral program. You won't have to worry about additional costs like campus housing, transportation, and dining. And, textbooks and learning materials are often less expensive.
Challenging Coursework: The 100% online doctoral programs at Trident are rigorous, and you will learn and grow just as you would in a traditional classroom setting. Trident's unique learning model, EdActive, is built on a strong foundation of student success through the development of critical thinking and problem-solving skills.
Trident University can help you achieve your goals with our online doctoral program.
Trident's online doctoral program can help you reach your goal of a doctoral degree while providing you with benefits that make the experience even more worthwhile. We strive to create an environment of academic excellence and compassionate commitment for all students attending.
To learn more about the Trident experience, and how you can get started in one of our online doctoral programs please feel free to browse our website. Or, you can request information online or call us toll-free at 800-579-3197.