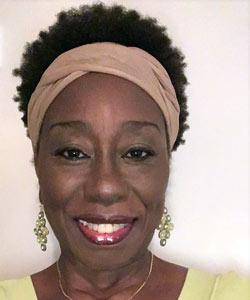 January 12, 2018 – Cypress, CA – Trident University International (Trident) announced today that faculty member Dr. Patricia Taylor has published research in human resource management, under the title, "Combating Unethical Practices in International Trade" in the International Journal of Management and Business.
This article explores the Foreign Corrupt Practices Act (FCPA) and the Organization for Economic Cooperation and Development (OECD) Convention on Combating Bribery of Foreign Officials in International Business Transaction and how organizations remain compliant with these measures while staying competitive.
As a member of Trident's faculty, Dr. Taylor teaches Leadership, Human Resource Management and Organizational Behavior courses in Trident's Glenn R. Jones College of Business. She joined the University in 2016.
With her incredibly diverse professional background, Dr. Taylor is a testament to the valuable real-world experience many of our instructors bring to our students.
Dr. Peggy Swigart, Department Chair, Human Resource Management and Organizational Behavior
With over twenty-five years in banking, human resources, and post-secondary education, Dr. Taylor's professional experience includes leading an Oracle HRMS implementation in the largest retail bank in Jamaica; specifically re-designing HR, payroll, self-service, and training administration applications; providing strategic leadership for mobile app development; and participating in the design of client-specific HR and organizational solutions.
Dr. Taylor's research interests include human resource management and development, strategic planning, outsourcing, and cross-cultural communication and leadership.
About Trident University 
Founded in 1998, Trident University International (Trident) is a leading online postsecondary university serving adult learners. Trident uses the EdActive learning approach, which employs case-based learning in an online setting to teach real-world relevant critical thinking skills to enhance the lives and careers of students. Trident offers high-quality bachelors, masters, and doctoral degree programs and certificates, led by a qualified faculty team, over 80% of whom have doctoral degrees. Trident is regionally accredited by the WASC Senior College and University Commission (WSCUC) and has over 32,000 alumni, including more than 27,000 with a military affiliation. The University has received multiple acknowledgements from Military Times, Victory Media's Military Friendly Schools, and Military Advanced Education & Transition for their dedication to military-affiliated students. Visit www.trident.edu, Trident's Facebook page, or call at to learn more about Trident's wide range of educational options.