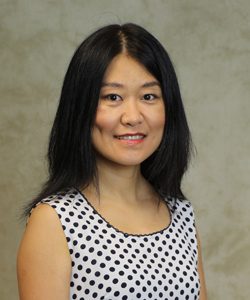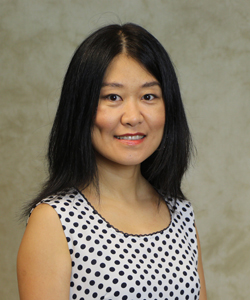 July 16, 2021 – Chandler, AZ – Dr. Wendy Wang's paper, "Developing a Dynamic Supply Chain: The Role of Interfirm Information Processing Capability," has been accepted for publication in an upcoming issue of Journal of Decision Systems.
Dr. Wang, Department Chair of Trident University International's (Trident) Information Technology Management program, co-authored this research with Dr. Yun Wu, Salisbury University, and Dr. Xiao Zhang, Lamar University.
The researchers theorized that healthcare providers possessing interfirm dynamic capabilities could gain operational benefits. An example of this is quicker supply chain improvement through streamlined information collection and processing.
Despite the large amount of literature on dynamic capabilities, only a small amount is at the interfirm level, and even less in the healthcare industry. Seeing an opportunity, the authors examined the impact of interfirm dynamic capabilities on the performance of hospitals, using survey and archival data collected from healthcare delivery networks.
The study's findings indicate that hospitals with low interfirm dynamic capabilities and high information processing requirements had low operational capabilities and the lowest financial performance.
Furthermore, when interfirm dynamic capabilities and information processing requirements do not match, hospitals either overextend their resources to generate unnecessary dynamic capabilities or suffer from deficient dynamic capabilities.
The research suggests that the fit between a healthcare delivery network's interfirm dynamic capabilities and information processing requirements will improve its operational capabilities, which will lead to better performance.
Dr. Wendy Wang
Dr. Wang is an active researcher. Her coauthored article, "Employee Isolation and Telecommuter Organizational Commitment," was published last year in the journal Employee Relations.
She has published in the proceedings of conferences and journals such as DSI, Journal of the American Society for Information Science and Technology, Americas Conference on Information Systems, and International Journal of Enterprise Information Systems. Her research areas include social media, health care information systems, IT adoption, text abstraction and extraction, ERP implementation, telecommunication, and virtual organizations.
Dr. Wang holds a Ph.D. in Management Information Systems from the University of Mississippi with a minor in computer science.
About Trident University International
Founded in 1998, Trident University International is a member of the American InterContinental University System, which is accredited by the Higher Learning Commission (hlcommission.org). Trident uses the EdActive™ learning approach, which employs case-based learning in an online setting to teach real-world relevant critical thinking skills designed to enhance the lives and education of students. Trident offers quality associate, bachelors, masters, and doctoral degree programs and certificates, led by a qualified faculty team, over 80% of whom have doctoral degrees. Trident has over 32,000 alumni, of which more than 27,000 have a military affiliation and has received acknowledgements from Washington Monthly, Military Times, and Military Advanced Education & Transition for their dedication to student success. Visit www.trident.edu, Trident's Facebook page, or call at to learn more about Trident's wide range of educational options.