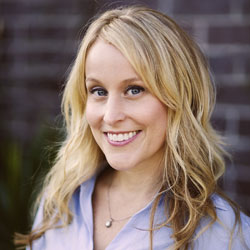 November 22, 2016 – Cypress, CA – Trident University International (Trident) relaunched its Alumni Association in June of this year under the direction of Kendra Temple, Director of Alumni Relations and Outreach Operations.
Since June, a total of 19 meetings and events have occurred. The Killeen, TX chapter has been very involved with their community, which is adjacent to Fort Hood. In August they were involved in two community outreach events – the Cricket Wireless Back to School Bash and the My Tutor & More Education Center Fundraiser. Both events helped to support local students in need of school supplies.
All of Trident's Alumni Chapters will be collaborating on holiday fundraisers and community philanthropic efforts. The El Paso Chapter will be supporting the Armed Forces YMCA turkey and canned food drive. The Houston Chapter is looking to support local disaster relief funds and sponsor a family for the holidays.
Also of note, the Alumni Association has seen the launch of the "Trident Alumni Scholarship," enabling alumni who earned their undergraduate degree from Trident to receive $300 towards each course in the Master of Science in Homeland Security or the Master of Arts in Education programs. An "Alumni Perks" site was launched, giving students and alumni access to research over 200 exclusive & premium perks.
Trident's alumni, 30,000 strong, expressed a strong desire to give back to the University and to their own communities. To support these efforts, the Trident Alumni Association was revamped to meet their needs. The chapters serve the social, professional, and academic needs of members by providing opportunities for meaningful and face-to-face engagement in order to spur professional development and philanthropic efforts.
"We are so proud of our students and alumni. They are a diverse, strong, smart, spirited, supportive, ambitious, and collaborative community. They definitely want to 'pay it forward' and we look forward to supporting them in their efforts to connect, engage, and inspire their respective communities," said Kendra Temple.
Some of Trident's notable alumni include the first Senior Enlisted Advisor to the Chairman of the Joint Chiefs of Staff (SEAC) William "Joe" Gainey, the current SEAC, Command Sgt. Major John W. Troxell, and Dr. Stephen Templin, author of the New York Times bestseller, Seal Team Six: Memoirs of an Elite Navy SEAL Sniper.
Trident, a 100% online university that has been in operation since 1998, is regionally accredited by the WASC Senior College and University Commission (WSCUC). Active duty military, veterans, National Guard, and military dependents make up 79% of the University's student population, and Trident is proud to employ many veterans at its faculty, staff, and management levels. Of Trident's 32,000 alumni, more than 27,000 have a military affiliation.
About Trident University 
Founded in 1998, Trident University International (Trident) is a leading online post-secondary university serving adult learners. Trident developed the Trident Learning Model, which employs case-based learning in an online setting to teach real-world relevant critical thinking skills to enhance student's lives and careers. Trident offers high-quality bachelors, masters, and doctoral degree programs, led by a qualified faculty team, over 80% of whom have doctoral degrees. Visit www.trident.edu, Trident's Facebook page, or call at to learn more about Trident's wide range of program offerings.