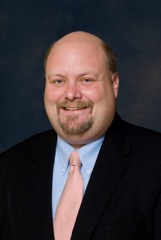 September 28, 2018 – Cypress, CA – Trident University International (Trident) professor Dr. Michael Brizek has just published two pieces of academic literature, including a book on emotional-social intelligence within project teams and a peer-reviewed article examining corporate social responsibility.
The Practice of Emotional-Social Intelligence Within Project Teams, written by Dr. Mark R. Murphy of the Project Management Institute and edited by Dr. Brizek, is available through Lambert Academic Publishing. This title explores the high failures rates in technology projects due to interpersonal issues amongst team members.
With the belief that emotional intelligence can drive success as much as tools, standard processes, and professional experience, Dr. Murphy looked at key emotional-social intelligence indicators to understand how they drive team project success.
Additionally, Dr. Brizek published the article, "An Examination Regarding the Role of Corporate Social Responsibility (CSR) Within Financial Institutions: A Literature Review," in Journal of Business Management and Economics. This literature review demonstrated that CSR was related to improved brand trust and consumer loyalty, two factors that have been shown to improve the public image of financial institutions.
Dr. Brizek has presented at multiple academic conferences. He currently sits on the editorial board of a number of eight academic journals, and is editor-in-chief of Journal of Entrepreneurship Education, Open Journal of Leadership, and Zenith Business Review. He has been interviewed by national media outlets, including NPR.
Dr. Brizek is a professor in Trident's Glenn R. Jones College of Business and instructs in the Doctor of Business Administration (DBA) program. He earned a Ph.D. in Business, with an emphasis in management, from Virginia Tech, and both a Master of Hotel Restaurant and Tourism Administration and a Bachelor of Science degree from University of South Carolina.
About Trident University 
Founded in 1998, Trident University International (Trident) is a leading online postsecondary university serving adult learners. Trident uses the EdActive™ learning approach, which employs case-based learning in an online setting to teach real-world relevant critical thinking skills to enhance the lives and careers of students. Trident offers high-quality bachelors, masters, and doctoral degree programs and certificates, led by a qualified faculty team, over 80% of whom have doctoral degrees. Trident is regionally accredited by the WASC Senior College and University Commission (WSCUC) and has over 32,000 alumni, including more than 27,000 with a military affiliation. The University has received multiple acknowledgements from Military Times, Victory Media's Military Friendly Schools, and Military Advanced Education & Transition for their dedication to military-affiliated students. Visit www.trident.edu, Trident's Facebook page, or call at to learn more about Trident's wide range of educational options.