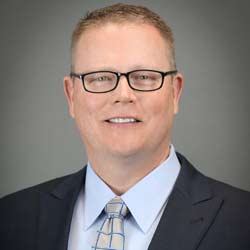 The final installment of our discussion on a successful transition from the military will focus on service. People join the military for many different reasons (benefits, security, service to nation, etc.), but the one thing we almost always leave with is serving something bigger than ourselves. That culture simply doesn't dissolve because we leave the military. I believe this is why so many veterans are disillusioned upon leaving and struggle to find purpose.
Purpose is what gets us out of bed each morning and allows us to rest well each evening after a hard day of working or training. Purpose is what has given us the most fulfillment during our military careers, caused us to do things most people would never consider, and provided the one common theme which binds all veterans to a unique tight knit fellowship recognized as the strongest on earth.
Finding purpose post-military is one of the most important aspects of a successful transition and is more easily found than you might think. The first step is realizing the importance of finding purpose and then you're on your way. Service is the best way to find purpose. Service can be done in a number of ways, but most frequently is through either work or volunteering.
It would be nice if we could all get out and find a great paying job, with awesome benefits, in the geographical location we desire, with the work schedule we want, that also fulfilled our sense of service… the reality is that those situations are far and away minute. We can generally find a couple of those traits in post-military employment but rarely do we find them all. If you aren't fortunate enough to find your sense of service through employment, DON'T FRET, there is still hope. Volunteering is a fantastic way of giving back and continuing your sense of service to others. There are many volunteer opportunities out there, and they range from your children's extra-curricular activities and/or religious organizations to the numerous Veteran Service Organizations.
Regardless of which avenue you chose to fulfill your need for service, the important thing to remember is that it IS important.
Catch up on the previous installments of this series here:
Mark A. Weedon is Trident's National Director of Strategic Alliances and a 29-year military veteran. An avid learner, Mark holds a Bachelor of Science in Business Administration and is currently working on a Master of Science in Human Relations. Learning more about Trident's resources for veterans and active duty military members.