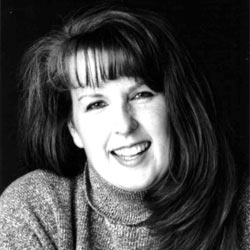 April 26, 2017 – Cypress, CA – Dr. Patricia Hooper, Professor in Trident University International's (Trident) College of Health and Human Services, has received the Trident Teaching Excellence Award for the Fall 2016 quarter. Dr. Hooper, who joined Trident in 2015, teaches in the University's Homeland Security programs.
Dr. Hooper was selected from among 65 faculty members nominated by 89 students based on the strength of commendations from students and faculty leadership.
If Professor Patricia Hooper is the example of the quality of teachers at Trident, then my experience working on my Masters will be the best that can be provided in comparison to any other online school!
Roger Choiniere, student in Trident's Master of Science in Homeland Security program
Dr. Hooper received a Ph.D. in Communication from the University of Washington, Seattle in 2010. Her dissertation was titled "Vulnerable Populations and Crisis Communications: A model for accessible disaster preparedness campaigns." Her area of expertise is community-based public relations and crisis communication studies.
In addition to Trident, Dr. Hooper has served as a professor at Syracuse University, University of North Dakota, University of Wisconsin-Whitewater, and University of Wisconsin-Parkside. She was acknowledged as "Teacher of the Year" at both University of North Dakota and University of Wisconsin-Whitewater.
Dr. Hooper currently serves as the Emergency Manager for the City of Kirkland, WA. She is a Certified Emergency Manager through the International Association of Emergency Managers and is the president elect of the Washington State Emergency Management Association. She worked for the Federal Emergency Management Agency (FEMA) for 14 years, serving in various leadership roles including operations leader and training management.
She has extensive experience in federal response work, including deployment to 23 Presidential disaster declarations like 9-ll in NYC, Hurricane Katrina, and the Cerro Grande Fire Assistance Act. Dr. Hooper's professional presentations include the Australia Resilience Conference, the Emergency Management Institute, Confederated Tribes, U.S. Army and Coast Guard, and the Disaster Emergency Response Association.
Trident, a 100% online university that has been in operation since 1998, is regionally accredited by the WASC Senior College and University Commission (WSCUC). Active duty military, veterans, National Guard, and military dependents make up 79% of the University's student population, and Trident is proud to employ many veterans at its faculty, staff, and management levels. Of Trident's 32,000 alumni, more than 27,000 have a military affiliation.
About Trident University 
Founded in 1998, Trident University International (Trident) is a leading online post-secondary university serving adult learners. Trident developed the Trident Learning Model, which employs case-based learning in an online setting to teach real-world relevant critical thinking skills to enhance student's lives and careers. Trident offers high-quality bachelors, masters, and doctoral degree programs, led by a qualified faculty team, over 80% of whom have doctoral degrees. Visit www.trident.edu, Trident's Facebook page, or call at to learn more about Trident's wide range of program offerings.