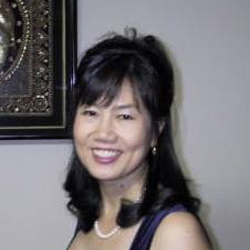 February 24, 2017 – Cypress, CA – Dr. Anna Lint, professor in Trident University International's (Trident) College of Education, just published the book "Secrets to Getting a Federal Government Job" in January of this year. Co-authoring the book was her husband, James R. Lint.
Understanding the unique and often challenging nature of obtaining a job at the federal level, the co-authors help job seekers to understand the mindset of hiring managers, how to prepare for positions at the federal level, and the different approaches required for each department.
With the various career paths available in the federal government, such as medical, national security, and linguists, this book will prepare the jobseeker to successfully pull together their skills and experiences for these sought after jobs.
Dr. Anna Lint
Dr. Lint has spent more than 30 years in both the public and private sector including senior level positions in the financial services sector, as well as in academia, in both the United States and South Korea. Dr. and Mr. Lint co-founded the Lint Center for National Security Studies, a nonprofit charity. Additionally, she worked as a bank officer for Chevy Chase Bank, CitiBank, Nara Bank, and Bank of America.
Mr. Lint recently retired as the (GG-15) civilian director for intelligence and security, G2, U.S. Army Communications Electronics Command. He has 38 years of experience in military intelligence with the U.S. Marine Corps, U.S. Army, government contractors, and civil service agencies.
Mr. Lint has been involved in cyberespionage events from just after the turn of the century in South Korea supporting 1st Signal Brigade to the DHS Office of Intelligence and Analysis as the first government cyber intelligence analyst. His current roles include serving as a university-level instructor, senior editor for InCyberDefense e-Magazine, and CEO of Lint Center for National Security Studies charity.
Dr. Lint holds a Ph.D. in Educational Leadership, while Mr. Lint has earned a Master of Business Administration, both from Trident.
Dr. Lint will present a webinar on this book's topic for Trident's Center for Career Planning and Workforce Strategies on March 8th.
About Trident University 
Founded in 1998, Trident University International (Trident) is a leading online post-secondary university serving adult learners. Trident developed the Trident Learning Model, which employs case-based learning in an online setting to teach real-world relevant critical thinking skills to enhance student's lives and careers. Trident offers high-quality bachelors, masters, and doctoral degree programs, led by a qualified faculty team, over 80% of whom have doctoral degrees. Visit www.trident.edu, Trident's Facebook page, or call at to learn more about Trident's wide range of program offerings.