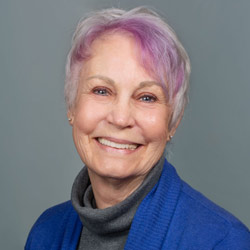 February 28, 2019 – Cypress, CA – Trident University International (Trident) is proud to present Dr. Angela Willson with its Teaching Excellence Award for the Fall 2018 quarter. A total of 49 faculty members were nominated by students and Dr. Willson was selected as the winner by University leadership based on the strength of the positive feedback submitted.
Dr. Willson has instructed in Trident's College of Health and Human Services for over a decade. She has taught at all program levels and has been a member of numerous Ph.D. dissertation committees. Additionally, she has designed courses in health sciences and management.
Dr. Willson consistently provided explicit instructions for assignments, however, on rare occasions when I needed clarification, her email response time was impressive, generally immediately or within a few hours. She was also positively involved in group discussions, regularly commenting on each student's post, as well as frequently providing insightful commentary. This not only helped me feel connected to my professor and class, it made me excited to check the discussion board on a regular basis.
Kathleen Rivers, Master of Science in Health Sciences graduate
With both practitioner and academic experience, Dr. Willson has 10 years of experience as a radiographer in both a community hospital and orthopedic office.
Previously, Dr. Willson served as Program Director/Instructor of Yuba College's Radiologic Technology Program. During her tenure, she served on academic committees, including a term as the President of the Academic Senate. She was the co-chair of the distance education committee, where she was a key driver in the establishment of that institution's distance learning program.
Dr. Willson earned a Ph.D. in Health Sciences from Touro University International, a Master of Public Administration from Golden Gate University in San Francisco, and a Bachelor of Social Services from California State University, Chico. She also holds an Associate of Science in Radiologic Technology from Yuba College.
About Trident University 
Founded in 1998, Trident University International (Trident) is a leading online postsecondary university serving adult learners. Trident uses the EdActive™ learning approach, which employs case-based learning in an online setting to teach real-world relevant critical thinking skills to enhance the lives and careers of students. Trident offers high-quality bachelors, masters, and doctoral degree programs and certificates, led by a qualified faculty team, over 80% of whom have doctoral degrees. Trident is regionally accredited by the WASC Senior College and University Commission (WSCUC) and has over 32,000 alumni, including more than 27,000 with a military affiliation. The University has received multiple acknowledgements from Military Times, Victory Media's Military Friendly Schools, and Military Advanced Education & Transition for their dedication to military-affiliated students. Visit www.trident.edu, Trident's Facebook page, or call at to learn more about Trident's wide range of educational options.