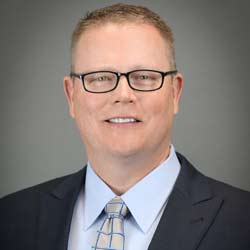 March 23, 2017 – Cypress, CA – Mark A. Weedon has joined Trident University International's (Trident) Outreach & Partnerships team as Senior Director of Military and Veteran Affairs. Weedon is a 29-year veteran of the United States Army, serving in many capacities while in the military.
In his new role, Weedon will directly oversee and manage Trident's geographically dispersed Regional Managers, as well as lead the continued growth and development of the Trident Military Assistance Center, which launched in June 2015.
Weedon believes that Trident fulfills an important role in supporting the military community with their higher education needs. "Higher education has opened numerous doors for me and gives me a competitive advantage in the workforce," stated Weedon. "Education is a great equalizer, and to truly thrive in life, one must seek out learning opportunities everyday."
Weedon holds a Bachelor of Science in Business Administration from Franklin University and an Associate in Applied Science from Central Texas College. He is currently enrolled in a Master of Science in Human Relations program at Ambridge University in Montgomery, AL.
During his time in the Army, Weedon served eight years in the Active Army, four years as a National Guardsman, and the remaining 17 years as an Active Duty Guardsman in the Texas National Guard. He held many leadership positions, including Command Sergeant Major, Sergeant Major, First Sergeant, Platoon Sergeant, and Squad Leader.
Weedon has served on several boards of directors, including the Texas National Guard Family Support Foundation and the National Guard Association of Texas. He is a life member of the Sergeant Morales Club, known best for the care and training of soldiers and their families.
Weedon is a certified trainer for both the Myers-Briggs Type Indicator Test and DiSC Behavior Styles assessment. He is also a Lean Six Sigma process improvement team member.
We're excited to add Weedon to our team here at Trident. He is a seasoned leader who understands both military and veteran student needs and recognizes the importance of education for all.
Esmeralda Silva, Vice President Outreach & Strategic Alliances
Weedon is married with four children, two sons-in-law, one daughter-in-law, and four grandsons. He is an avid outdoorsman, and enjoys traveling with his wife in their RV.
Trident, a 100% online university that has been in operation since 1998, is regionally accredited by the WASC Senior College and University Commission (WSCUC). Active duty military, veterans, National Guard, and military dependents make up 79% of the University's student population, and Trident is proud to employ many veterans at its faculty, staff, and management levels. Of Trident's 32,000 alumni, more than 27,000 have a military affiliation.
About Trident University 
Founded in 1998, Trident University International (Trident) is a leading online post-secondary university serving adult learners. Trident developed the Trident Learning Model, which employs case-based learning in an online setting to teach real-world relevant critical thinking skills to enhance student's lives and careers. Trident offers high-quality bachelors, masters, and doctoral degree programs, led by a qualified faculty team, over 80% of whom have doctoral degrees. Visit www.trident.edu, Trident's Facebook page, or call at to learn more about Trident's wide range of program offerings.