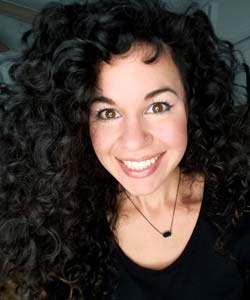 November 13, 2017 – Cypress, CA – Trident University International (Trident) today announced that faculty member Dr. Leandra Hernández has been appointed Vice Chair for the National Communication Association's (NCA) Latino Communication Studies Division and La Raza Caucus.
Dedicated to fostering and promoting free and ethical communication, the NCA promotes the widespread appreciation of the importance of communication in public and private life, the application of competent communication to improve the quality of human life and relationships, and the use of knowledge about communication to solve human problems.
The NCA serves its member scholars, teachers, and practitioners by enabling and supporting their professional interests in research and teaching.
Dr. Hernández's appointment will be announced at the NCA's 103rd Annual Convention: Our Legacy, Our Relevance on Nov. 16, where will present her papers entitled:
"Mexican-American Women's Birthing Struggles with Healthcare Providers"
"White Feminist Failures and Reproductive Justice: Admitting Shortcomings and Enhancing Coalitions"
"Nevertheless, They Persisted: Feminist Politics and Intersectional Issues in Women's Marches in the US and Latin America"
"Gender, Culture, Religion, and Politics: Reproductive Feminicides in Mexico and Venezuela"
A faculty member in Trident's College of Health and Human Services since 2014, Dr. Hernández has served as an instructor for Cross-cultural Health Perspectives and Health Communication and Social Advocacy. Her research interests include reproductive health, prenatal testing, shared decision-making within health care contexts, cultural competence, and multicultural health experiences.
Dr. Hernández holds a Ph.D. in Health Communication from Texas A&M University, a Master of Arts in Mass Communication from University of Houston, and a Bachelor of Arts in Mass Communication from University of St. Thomas.
Her book entitled "Challenging Reproductive Control and Violence in the Americas: Intersectionality, Power, and Struggles for Rights," co-authored by Dr. Sarah de los Santos Upton of University of Texas at El Paso, will be published next year by Lexington Books.
About Trident University 
Founded in 1998, Trident University International (Trident) is a leading online postsecondary university serving adult learners. Trident uses the EdActive learning approach, which employs case-based learning in an online setting to teach real-world relevant critical thinking skills to enhance the lives and careers of students. Trident offers high-quality bachelors, masters, and doctoral degree programs and certificates, led by a qualified faculty team, over 80% of whom have doctoral degrees. Trident is regionally accredited by the WASC Senior College and University Commission (WSCUC) and has over 32,000 alumni, including more than 27,000 with a military affiliation. The University has received multiple acknowledgements from Military Times, Victory Media's Military Friendly Schools, and Military Advanced Education & Transition for their dedication to military-affiliated students. Visit www.trident.edu, Trident's Facebook page, or call at to learn more about Trident's wide range of educational options.