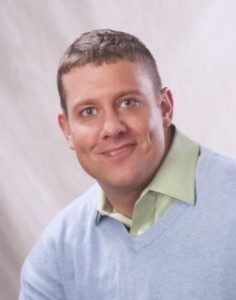 October 11, 2018 – Cypress, CA – Dr. Rand Fandrich, professor in Trident University International's (Trident) Glenn R. Jones College of Business, has been selected as a human resources subject matter expert for the Excellence Program (SKGEP), an initiative implemented by the government of the United Arab Emirates (UAE).
Dr. Fandrich will be working with the UAE's Ministry of Human Resources in Dubai from October 17th-29th. As part of SKGEP, he will help to guide some of the government's strategic initiatives through independent insight and review.
Key areas of focus include the evaluation of federal ministries' performance in core activities, assessment of current best practices, and the completion of a formal report that includes feedback and recommendations for the Ministry.
Joining Trident in 2012, Dr. Fandrich is a current instructor and course developer in Trident's Doctor of Business Administration program. He is a seasoned human resources scholar practitioner with extensive international experience as an adviser, trainer, and speaker with 10 years of experience.
Dr. Fandrich earned a Ph.D. in Organization and Management from Capella University, a Master of Business Administration from Regis University, and a Bachelor of Arts in International Studies from American University in Washington, DC. His research interests include generational differences in the workplace, cultural competencies as they relate to expatriate success and failure, and international strategic human resource management topics.
About Trident University 
Founded in 1998, Trident University International (Trident) is a leading online postsecondary university serving adult learners. Trident uses the EdActive™ learning approach, which employs case-based learning in an online setting to teach real-world relevant critical thinking skills to enhance the lives and careers of students. Trident offers high-quality bachelors, masters, and doctoral degree programs and certificates, led by a qualified faculty team, over 80% of whom have doctoral degrees. Trident is regionally accredited by the WASC Senior College and University Commission (WSCUC) and has over 32,000 alumni, including more than 27,000 with a military affiliation. The University has received multiple acknowledgements from Military Times, Victory Media's Military Friendly Schools, and Military Advanced Education & Transition for their dedication to military-affiliated students. Visit www.trident.edu, Trident's Facebook page, or call at to learn more about Trident's wide range of educational options.