GI Bill® Tuition Assistance, Other Military Education Benefits, and Converting Your Experience in the Military to College Credits
(GI Bill is a registered trademark of the U.S. Department of Veterans Affairs)
Chances are, if you're reading this, you're a Military servicemember, veteran, spouse or dependent who is considering going to college – and for that, you should be excited. Achieving higher education during or after military life will ensure a smoother transition from military to civilian life as well as prepare you for your future career.
However, getting started can be tricky and overwhelming. With so much information out there, it's hard to know where to begin. This series of articles will help you navigate through the complex details associated with the transitioning process.
Each of the five articles are based on some of the questions most commonly asked by military individuals who are just beginning to consider heading to college. Part 1 will delve briefly into military education benefits, utilizing tuition assistance, and what college credits you may have earned. If one of the following questions is more pressing for you, feel free to jump ahead:
Part 4: Can my Military Education Benefits Help my Spouse go to College? (coming soon)
Part 5: How do I find out if BASIC Training Qualifies for College Credits? (coming soon)
GI Bill® Tuition Assistance, Other Military Education Benefits, and Converting your Military Experience to College Credits
First things first: where do you stand? Before you start the process of enrolling in and starting school, it's important to ensure you understand all of the benefits you've accumulated during your time in the military.
If you've served more than 90 days of active duty, you are most likely entitled to tuition assistance benefits. You may also have earned financial assistance for things such as books, supplies, and living expenses.
GI Bill® Tuition Assistance
If you plan to pursue a college degree, served at least 90 active-duty days after September 10, 2001, and were honorably discharged or are still on active duty, you probably qualify for Post-9/11 GI Bill® funding.
The amount of financial assistance you receive under this bill is determined by the amount of time served. The recipient usually receives 40-100% of their tuition costs and additional funding for books, supplies, relocation, and/or housing.
Veterans or servicemembers who do not qualify for the Post-9/11 GI Bill® and/or who wish to pursue a college degree or other types of educational opportunities like trade schools, certifications, college prep courses, apprenticeships, and other avenues for learning should check out the requirements for the Montgomery GI Bill®.
The three easiest ways to apply for these military education benefits are:
Online via the Veterans Online Application (VONAPP) Website
Request an application by phone by calling 1-888-GI Bill®-1 or 1-888-442-4551
Have the military support staff at your chosen school help you with the process
Not sure which benefits you'd like to apply for yet? To compare the military education benefits you're eligible for under the different GI Bill®s, you can use this GI Bill® Comparison Tool from the Department of Veterans Affairs or ExploreVA. You can also contact the Trident Military Assistance Center (TMAC) during business hours Monday-Friday by calling 855-783-3822. A member of the friendly staff will be happy to walk you through your benefits and options and provide you with helpful guidance.
If you were discharged due to being wounded or disabled, it is important to note that exceptions to these rules may exist. Also, if you have already used up your benefits, you may be eligible for Yellow Ribbon GI Bill® funding. Contacting TMAC may be very helpful for you in both instances.
Other Military Education Benefits
There are a wide variety of other opportunities available to those who served in the military. From scholarships to VetSuccess on Campus to non-military federal student aid to Military Education Grants, support abounds.
To begin reviewing some of your options, perform a scholarship search. The FAFSA is an application completed to help determine eligibility for federal financial aid. but you do not need to complete a FAFSA to use TA or VA benefits. We encourage undergraduate military students to complete and submit a Free Application for Federal Student Aid (FAFSA) to see if they are Pell grant eligible, and contact the financial aid office or military assistance center at your chosen learning institution.
Converting Your Military Experience to College Credits
Many times if you served in the military and are beginning college for the first time, you don't have to start from scratch. A large number of military servicemembers and veterans receive college credit for training, skills, and experience acquired in the military!
The American Council on Education (ACE) collaborates with the U.S. Department of Defense (DoD) to recommend appropriate credits for members of the military. You can find out more about this by going to the ACE website.
Or, you may contact Trident to set up a free transcript and credit review. Just call 800-579-3197 or fill out the contact form.
Coming Up in Part Two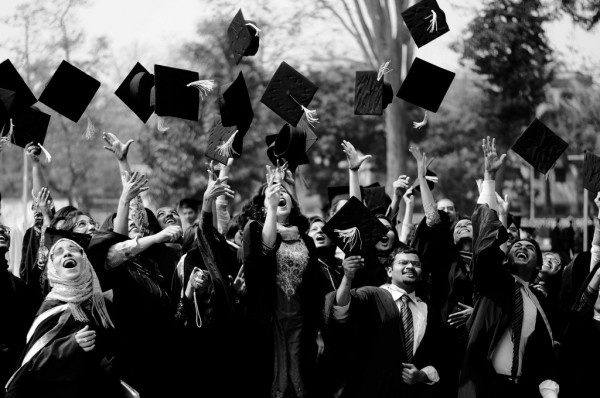 We hope you've found this first article to be helpful and informative. Once you've determined your military education benefits, utilizing tuition assistance, and what college credits you may have earned, you're going to want to choose a degree program or non-degree program. If you have questions as to which degree plan to pursue, don't worry.
Here are the topics we'll be covering in Part Two:
How to decide on a degree that works best with your military experience
Resources that can help you accomplish this
About Trident University
Founded in 1998, Trident University International (Trident) is a leading online post-secondary university serving adult learners. Trident developed the Trident Learning Model, which employs case-based learning in an online setting to teach real-world relevant critical thinking skills to enhance student's lives and careers. Trident offers high-quality bachelors, masters, and doctoral degree programs, led by a qualified faculty team, over 80% of whom have doctoral degrees. Visit www.trident.edu, Trident's Facebook page, or call at 800-579-3197 to learn more about Trident's wide range of program offerings.