Well-Trained Airmen and Guardians Today

Well-Educated Graduates Tomorrow
Fly Higher with Your Online Degree from Trident
Trident University International proudly participates in the cooperative programs with CCAF, GEM, and ACSC so Airmen and Guardians like you can earn fully online associates, bachelors, masters, and doctoral degrees.
Talk With Your Ed Office
Military students requesting Tuition Assistance (TA) must speak with their local education office to determine their tuition assistance benefits and receive guidance prior to enrolling at Trident. If you have questions for Trident University please direct them to admissions@trident.edu
Speak with your local Education Office to ensure your eligibility for tuition assistance and complete any required training (each branch may have a slightly different process and requirements).
Ensure you are following your service branch requirements including the time frame to submit your tuition assistance application.
Questions regarding your tuition assistance approval or requirements should be directed to your local education office.
Community College of the Air Force (AU-ABC)
The Air University Associate to Bachelor Cooperative (AU-ABC) provides bachelors degree opportunities for enlisted Airmen and Guardians. The cooperative focuses on advanced education as a means of enhancing force development while maximizing tuition assistance benefits and minimizing costs.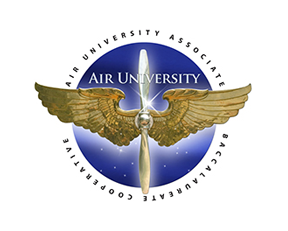 Approved Trident University programs for AU-ABC students:
Meet specific accreditation standards
Require no more than 60 semester hours after the AAS degree for a bachelors degree
Deliver instruction via distance learning
Maximize application of military credit
Relate degree programs to Air Force and Space Force specialty
Trident will approve Air Force and Space Force Retirees/Veterans for AU-ABC degree with an approved CCAF Associate degree
Trident University is approved for the following AU-ABC programs. Click on the following links to view each program's roadmap.
Bachelor of Science in Computer Science - AU-ABC students with CCAF AAS degree in any of the following areas:

Computer Science Technology (0CYY)
Information Systems Technology (0IYY)

Bachelor of Science in Computer Science: Cybersecurity - AU-ABC students with CCAF AAS degree in the following area:
Bachelor of Science in Human Resource Management - All CCAF AAS degree programs
Apply online to Trident University. For additional information regarding Trident academic programs and academic support email ccaf@trident.edu or call Trident's Student One Stop department at 800-579-3197.
General Education Mobile (GEM)
Trident University and Community College of the Air Force (CCAF) partner to offer online courses for Airmen and Guardians who want to complete their required CCAF Associate degree general education courses.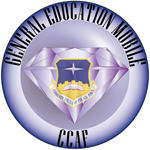 To get started:
Select Trident University as your GEM institution through the Air Force Virtual Education Center (AFVEC)
Complete the online application to Trident University
Register for GEM-approved courses
Apply for tuition assistance
Access your course materials after TA has been received
GEM Approved Courses
Courses are available in an 8-week format. Students completing bachelor or master degree programs are eligible for the 8-week format.
See Trident University Catalog for full course descriptions.
Oral Communications

SVC 101 Introduction to Speech and Verbal Communications

Written Communications

ENG 101 English Composition I
ENG 102 English Composition II

Mathematics

MAT 101 College Mathematics
MAT 106 Discrete Mathematics
MAT 150 College Algebra
MAT 201 Basic Statistics
MAT 202 Advanced Mathematics

Social Sciences

ECO 220 Principles of Economics
HIS 101 Modern World History
HIS 201 American History: Before 1877
HIS 202 American History: 1877 and Beyond
POL 201 Global Politics in the Modern World
PSY 101 Introduction to Psychology
SOC 201 Introduction to Sociology

Humanities

ART 101 Art History
PHI 201 Introduction to Western Philosophy
ENG 201 American Literature
For more information, please email our Outreach Department or call (800) 509-3901.
Contact Us
For more information, please contact our admissions department. We're available Monday - Friday from Monday-Thursday 7am-5:30pm PDT | Friday 7am-5pm PDT 800-579-3197.